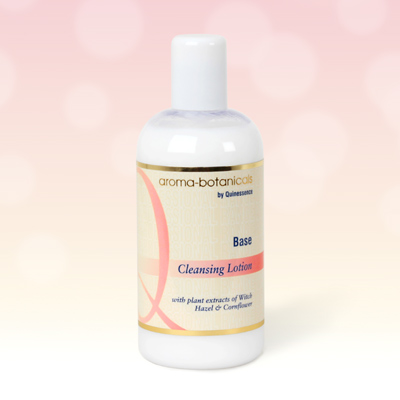 Cleansing Lotion Base
Hypo-allergenic Remove make-up, lift impurities and deep cleanse the skin with this gentle and effective cleanser that leaves skin feeling soft and fresh. Formulated with Cornflower & Witch Hazel hydrosol, this all-purpose cleanser is ideal as an eye make-up remover and facial wash. Can be washed or tissued off.
Buy with confidence – 30 Day Money-back Guarantee
Not tested on animals – learn more
Aqua, Aqua and Centaurea cyanthus, Aqua and Hamamelis virginiana, Caprylic/Capric Triglyceride, Glycerin, Stearic Acid, Glyceryl Stearate, Peg100 Stearate, Cetearyl Alcohol, Triethanolamine, Gluconolactone, Sodium benzoate, Calcium gluconate.