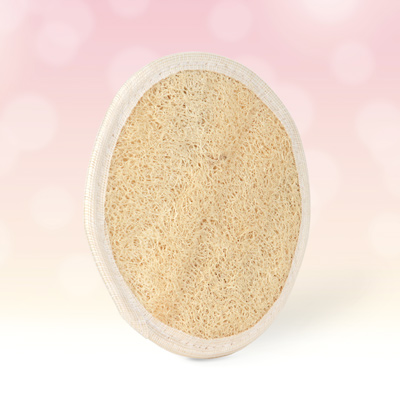 Organic Egyptian Loofah Pad
An excellent loofah pad that is backed with 100% cotton terry towelling and is bias-bound to prevent fraying. Reduces ingrown hairs, smoothes pimply upper arms and dry shoulders.
Use daily to exfoliate the arms, shoulders, legs and thighs. The action of regular, vigorous massage will help eliminate toxins from the skin and can even help prevent the formation of cellulite.
Buy with confidence – 30 Day Money-back Guarantee
Colour: Ivory
Size: 17cm x 12cm