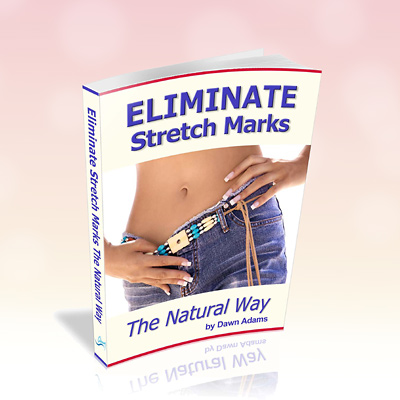 Eliminate Stretch Marks - The Natural Way eBook
Would you like to do something about your stretch marks before they get any worse? Do you fear your stretch marks will be with you forever?
There are lots of ways to reduce the appearance of stretch marks and scarring, other than paying big bucks for expensive treatments - and we are not simply talking about moisturizers.
Women (and men) are successfully preventing and reducing the unsightly effects of stretch marks right now because there are dozens of solutions to choose from - what's important is finding the one that's right for you. 'Eliminate Stretch Marks - The Natural Way', shows you step-by-step how to fade your stretch marks using safe and simple methods in the privacy of your home.
You will learn how to improve your diet, revitalize your body with specific vitamins, reduce undue stress, mix your own cheap homemade creams that really work - and much more. This ebook provides you with all the strategies to effectively help you in your fight against stretch marks.
Note - This is a digital-download product; no physical product is shipped.
Buy with confidence – 30 Day Money-back Guarantee