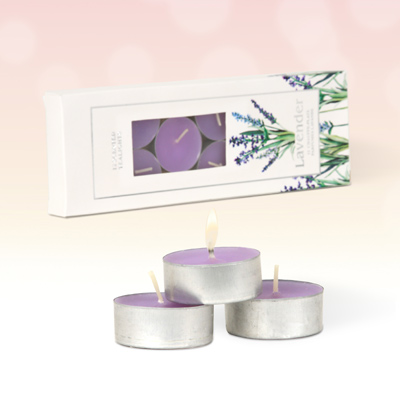 Lavender Tealights (12 Pack)
Place these Lavender scented Tea Lights around your home to create a soothing, calming atmosphere and also add lovely romantic accents of light. Attractively packaged, these Lavender Tea Lights are slow burning and will diffuse the wonderful gentle aroma of Lavender for 5 hours.
For a simple romantic touch to your evening meal, try placing a couple of these delightful tealights in the center of your dining table. Positioned strategically in the bedroom, the gentle glow and lavender aroma really helps to set the scene for love!
Buy with confidence – 30 Day Money-back Guarantee
Size per Tealight - 15 x 38mm (height x diameter)
Size per pack - 17 x 2.5 x 8cm (width x height x depth)
Burn time per tealight - 4-5 hours (approx)