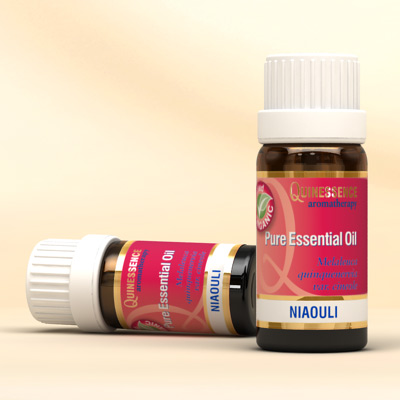 Niaouli Essential Oil - Certified Organic
Antimicrobial, stimulating and cleansing. Distilled from the leaves and twigs of trees growing in Madagascar, This Organic Niaouli Essential Oil has a bright crisp aroma similar to eucalyptus, but sweeter and softer, with a herbaceous and spicy backnote that makes it less harsh. Niaouli oil has been traditionally used in pharmaceutical and medicinal products such as cough drops, oral health sprays, gargles, and to flavour toothpaste for over 100 years.
Organic Niaouli Essential Oil has an impressive range of therapeutic properties, probably because it is closely related to tea tree, eucalyptus and cajuput which are all highly versatile essential oils. If you have sensitive skin, this oil is an ideal alternative to tea tree since it is very gentle (even undiluted) yet it's still a highly effective antibacterial agent. It can be used to safely disinfect skin abrasions, spots and cuts.
Organic Niaouli Essential Oil is perfect in aromatherapy massage blends for maintaining the immune system. Just a few drops on a tissue can be used to maintain clear airways or ease a tickly cough, plus it can be gargled at the first signs of a sore throat.
Buy with confidence – 30 Day Money-back Guarantee
Not tested on animals – learn more
Botanical Name:

Melaleuca quinquenervia

Country of Origin:

Madagascar

Extracted From:

Leaves and twigs

Extraction Method:

Steam distilled

Principal Constituents:

1,8 Cineole, a-Pinene a-Terpineol, Viridiflorol