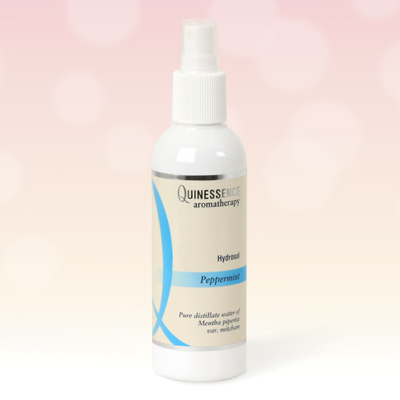 Peppermint Hydrosol
Cooling, astringent and refreshing. The cooling effect of Peppermint Hydrosol will refresh and invigorate at any time. Be sure to take some with you on your holidays or weekend trips, since it really cools you down when you are on the beach.
Peppermint hydrosol is specially refreshing and reviving to hot, tired and aching feet at the end of a busy day, or after a serious shopping trip! Peppermint Hydrosol can also be applied as a facial toner after your cleansing routine to close the pores and revitalise your skin.
Hydrosols are a safe and easy way to enjoy all the benefits of aromatherapy since they don't need diluting and can be appied directly to the skin, but always avoid the eye area. Remember; hydrosols are incredibly versatile, so be sure to include them in your daily skin care regime.
Buy with confidence – 30 Day Money-back Guarantee
Not tested on animals – learn more
Country of Origin: France


Botanical Name: Mentha piperita


Extracted From: Leaves and tops


Extraction Method: Steam distillation