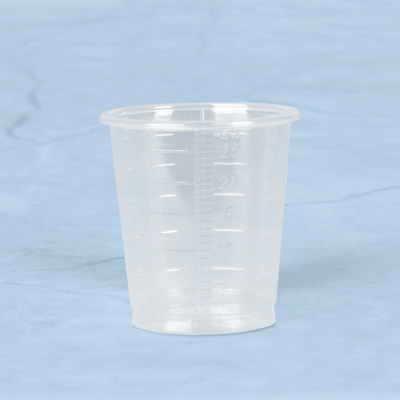 Plastic Measuring/Mixing cup 30ml
A plastic cup suitable for measuring or mixing small volumes of essential oils, lotions, creams, and shampoos. It has a 30ml capacity, graduated in 5ml steps with subdivisions of 1ml.
These plastic measuring cups have a wide variety of uses around the house, such as home baking, craft applications and of course, aromatherapy. Additionally, they are suitable for measuring dry pills, powder dosage forms, and cooking measuring cups of laboratory measuring liquids.
They are very safe, convenient and cost-effective, whilst lowering any contamination risks. This is why an increasing number of aromatherapists, doctors, research organisations, and home users have started using disposable items such as this one.
Buy with confidence – 30 Day Money-back Guarantee