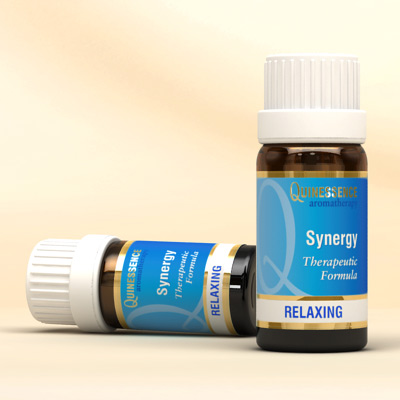 Relaxing Synergy
Ylang Ylang, Chamomile Roman, Sandalwood and Neroli. Ylang Ylang, Chamomile Roman, Sandalwood and Neroli. Soothe those frazzled nerves and chill out with this exquisite essential oil Synergy that helps you to relax and unwind at the end of a busy day. There's no need to worry any more about finding the very best essential oils for relaxation because we've done the work for you, and expertly blended the oils in the precise proportions to make a powerful chill-out blend.
The wonderful aroma of these relaxing essential oils will help you to take some well-deserved time out for yourself, either in a warm soothing bath or massage, or just place a few drops in your vaporiser to disperse the relaxing aroma around your house. For a truly blissful experience simply add a few drops of our relaxing essential oil blends to a bath and let your troubles fade away.
If you have trouble sleeping add a few drops of Relaxing Synergy to a nice hot bath or use it in a relaxing massage blend before retiring to bed. Before stepping into the bath place a few drops in a burner or diffuser in your bedroom as well, so that the air is filled with its relaxing aroma when you slip between the sheets after your bath.
Buy with confidence – 30 Day Money-back Guarantee
Not tested on animals – learn more
Relaxing Essential Oils
It has been known for a long time that preventative measures go a very long way towards protecting the body against many types of illness. For example, relaxation gives the immune system time to recover, and in doing so it enables it to function much more efficiently. When relaxing essential oil blends are used together with body massage and aromatherapy baths they help strengthen the bodies immune system. This is what makes aromatherapy the finest form of preventative medicine.