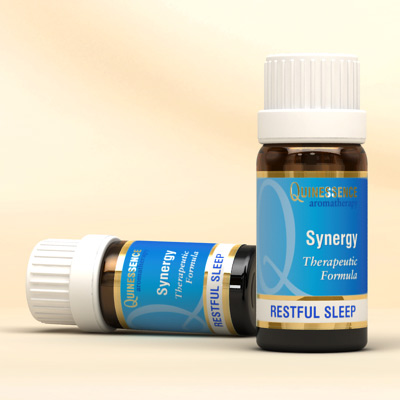 Restful Sleep Synergy
Bergamot, Clary Sage, Lavender and Sandalwood. This effective relaxant blend of pure essential oils soothes and comforts both mind and body as you drift into peaceful sleep. This is because this powerful essential oil blend contains four of the best essential oils for deep sleep that most aromatherapists use in aromatherapy.
All of these essential oils have a wonderful calming and sedative effect on the nervous system which helps to ease nervous tension and stress, thereby bringing you a wonderful night's relaxing sleep.
Add a few drops of Restful Sleep Synergy to a diffuser in your bedroom prior to going to bed and the relaxing aroma will soon fill the room. By time you have climbed into bed the deeply relaxing combination of essential oils will have already begun to work their magic, helping to lull you into a deep and restorative sleep.
If you prefer add eight drops to a nice warm bath which help you to relax and unwind before going to bed.
Buy with confidence – 30 Day Money-back Guarantee
Not tested on animals – learn more