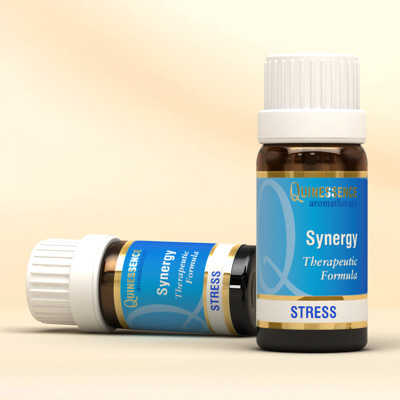 Stress Synergy
Basil, Juniper Berry, Geranium and Cedarwood. Stress accounts for a staggering amount of illness in modern society - fortunately aromatherapy offers one of the finest ways to tackle it without having to resort to drugs.
So after a demanding day use this dynamic combination of pure essential oils to soothe, balance and strengthen both your mind and body against the ravages of daily stress. You can use this versatile product in an aromatherapy diffuser, add a few drops to a relaxing bath, or use it to enjoy a body massage.
Basil essential oil is a powerful tonic to the mind, helping to bring strength and clarity, which is exactly what you need when your brain is overloaded with problems and you simply can't think straight.
Geranium oil helps to rebalance your emotional system, while Juniper Berry is also an effective neurotonic that strengthens and cleanses, helping to dispel negative emotions. Cedarwood is a grounding and soothing essential oil that rounds off this expert blend perfectly.
Buy with confidence – 30 Day Money-back Guarantee
Not tested on animals – learn more