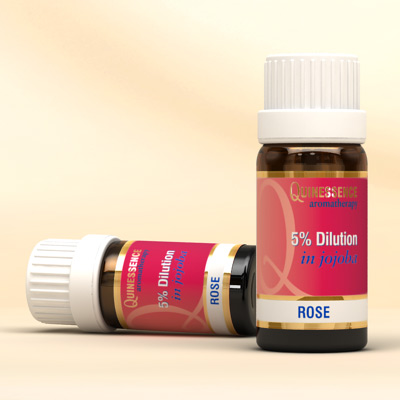 Rose 5% Dilution
Rejuvenating, relaxing and balancing. Rose is the ultimate feminine oil because it has the perfect fusion of a beautiful aroma combined with a wide range of therapeutic properties for women who use aromatherapy in their lives. The enticing fragrance of this oil is uplifting and balancing to the emotions, which makes it invaluable when treating all types of gynaecological, menstrual cycle and menopausal problems.
During the physical and emotional turmoil experienced during the feminine cycle rose oil is the perfect choice, since it helps to regulate menstruation, eases cramps and balances those wayward negative emotions such as impatient and snappish behaviour!
Rose is also the perfect anti-aging oil that can be used in cream and lotion bases and carrier oils to make home. Use it to hydrate and soften dry, thirsty skin and to reduce wrinkles. It's natural toning and astringent action helps to strengthen the collagen/elastin network, helping to lift skin and keep it feeling soft and youthful.
Buy with confidence – 30 Day Money-back Guarantee
Not tested on animals – learn more
Botanical Name:

Rose damascena

Country of Origin:

Bulgaria