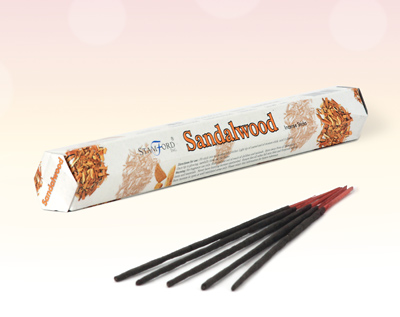 Sandalwood Incense Sticks
Unwind, relax and chill out at any time with this beautiful balancing fragrance that helps to quieten the overactive or busy mind.
Honoured by many ancient cultures, Sandalwood's sweet fragrance is fortifying, stabilising and strengthening, bringing calm to the soul.
It has a comforting woody fragrance with rich and creamy balsamic overtones. If you smell sandalwood on its own, you'll pick up on the balsamic, sweet and faintly floral notes that are present in this incense stick.
Place the lit incense sticks into an ash catcher and allow the fragrant, scented smoke to fill the room with a relaxing ambiance.
Supplied in tubes of 20 sticks.
Buy with confidence – 30 Day Money-back Guarantee