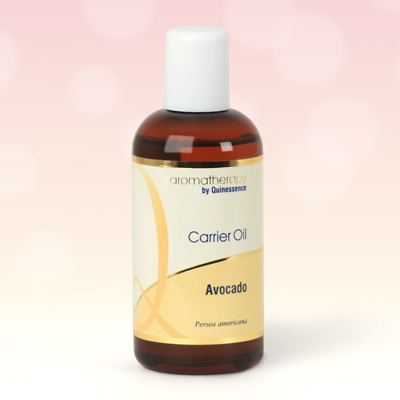 Avocado Carrier Oil (Refined)
Refined. For those who prefer their avocado oil a little lighter in texture, colour, and odour, we offer Avocado refined oil. Still a natural vegetable oil, it has simply been processed to remove the dark colouring and odour from the original unrefined, cold pressed oil.
Studies have shown that regular topical application of avocado oil can effectively slow down your skin's ageing process and help reduce the appearance of age spots, fine lines and wrinkles. This makes Avocado Oil perfect for facial treatments.
Since refined avocado oil is lighter in texture you won't need to mix it with another carrier oil to make it easier to use. However, if you want the very best therapeutic benefits attributed to avocado, you should choose Avocado Unrefined Oil.
Refined Avocado Oil for skin
When the oil is going to be used on the face for regular intensive facial treatments, some people prefer to use refined avocado oil because it has no odour, whereas the unrefined oil has a noticeable aroma.
Buy with confidence – 30 Day Money-back Guarantee
Not tested on animals – learn more
Typical essential fatty acid profile:-
C16:0 Palmitic acid 7 - 32%
C16:1 Palmitoleic acid 2 - 13%
C18.0 Stearic acid 0.5 - 1.5%
C18:1 Oleic acid 36 - 80%
C18:2 Linoleic acid 6 - 18%
C18:3 alpha Linolenic acid 0 - 5%
Botanical Name:

Persea americana

Country of Origin:

United States

Extracted From:

Edible fruit pulp

Extraction Method:

Cold pressed