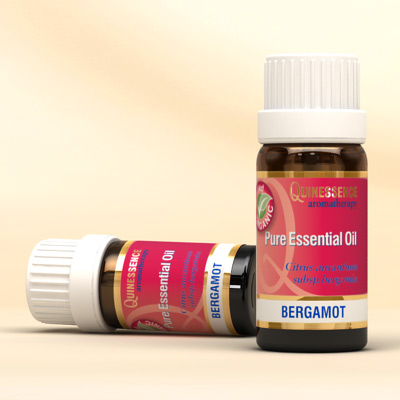 Bergamot Essential Oil - Certified Organic
Antimicrobial, refreshing and uplifting. Organic Bergamot Essential Oil has a refreshing and uplifting, green, citrus aroma that is ideal for combating stress, tension and negative emotions. Bergamot is a tonic to the nervous system and helps to revive and refresh while at the same time it relaxes a tense body and mind.
Organic Bergamot Essential Oil is extremely effective when caring for blemished, oily and sensitive skin, and is a powerful antibacterial and antifungal that helps guard against infection. This is why many books recommend its virtues for spots and acne. Remember to use Bergamot FCF essential oil in skin care and massage blends if your skin will be exposed to sunlight after you have used it.
Bergamot essential oil blends
Bergamot Oil was originally used as an ingredient in Eau-de-Cologne, and it blends easily with many other essential oils, bringing a fresh and citrus sparkle wherever it is used.
Buy with confidence – 30 Day Money-back Guarantee
Not tested on animals – learn more
Botanical Name:

Citrus aurantium subsp.bergamia

Country of Origin:

Italy

Extracted From:

Peel of the fruit

Extraction Method:

Expressed

Principal Constituents:

Limonene, Linalyl acetate, g-Terpinene, Linalool