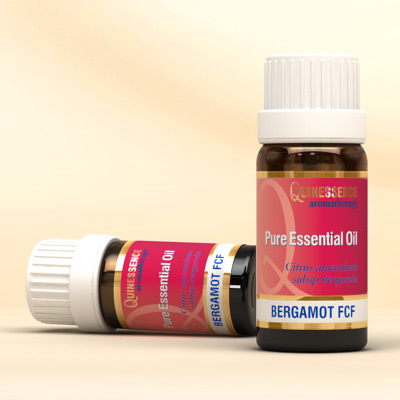 Bergamot FCF Essential Oil
Antimicrobial, refreshing and uplifting. Also expressed from the peel of the fruit, Bergamot FCF Essential Oil has been specially treated to remove the natural components that cause Bergamot essential oil to be photo-sensitizing.
This is the type of bergamot essential oil that should be used in the massage oils and skin care blends you prepare yourself if it is likely your skin will be exposed to sunlight after using it.
Bergamot essential oil benefits
Bergamot essential oil is the perfect choice when caring for blemished, oily and sensitive skin, and it can be added to a base lotion or base cream to soothe skin problems such as eczema and psoriasis. It is an excellent deodorizer and also a very effective antiseptic which helps to keep skin clear.
Buy with confidence – 30 Day Money-back Guarantee
Not tested on animals – learn more
Botanical Name:

Citrus aurantium subsp.bergamia

Country of Origin:

Italy

Extracted From:

Peel of the fruit

Extraction Method:

Vacuum distillation

Principal Constituents:

Limonene, Linalyl acetate, g-Terpinene, Linalool