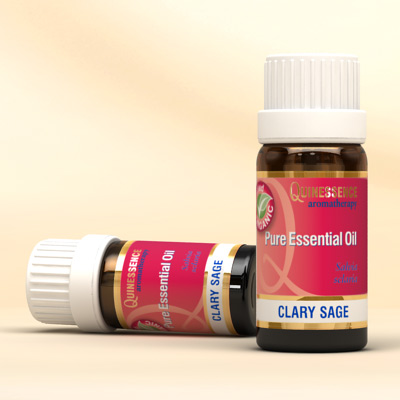 Clary Sage Essential Oil - Certified Organic
Relaxing, warming and euphoric. This organic Clary Sage essential oil is certified by ECOCERT, and has a warm and full-bodied fragrance which was obtained from the flowers and leaves of the herb by steam distillation. It is a powerfully relaxing oil on both body and mind, which together with its renowned 'euphoric' effect makes it invaluable for combating stress.
Clary sage oil has a surprisingly wide range of uses, and with its natural affinity with the female reproductive organs it is surely one of the most important essential oils for a woman. Its soothing properties are particularly helpful when used to massage the abdomen to help relieve cramps during menstruation.
During the menopause, Clary Sage essential oil relieves the excessive perspiration associated with hot flushes and imparts a balancing and strengthening effect.
Buy with confidence – 30 Day Money-back Guarantee
Not tested on animals – learn more
Botanical Name:

Salvia sclarea

Country of Origin:

France

Extracted From:

Flowering tops

Extraction Method:

Steam distillation

Principal Constituents:

Linalyl acetate, Linalool, germacrene-d, b-Caryohyllene