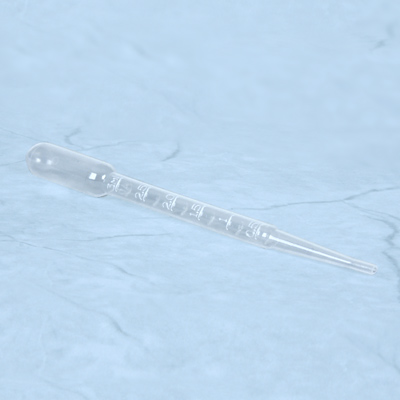 Disposable plastic pipette 3ml
This small plastic pipette is ideal for dispensing single drops or volumes of up to 3ml of essential oils or carrier oils. The pipette is graduated in 0.5ml divisions making it much easier to measure out any type of liquid.
They have a wide variety of uses around the house, and can be used in home baking, craft applications, aromatherapy, and much more. They are very safe, convenient and cost-effective, whilst lowering any contamination risks when working with a range of different oils or liquids. This is why an increasing number of aromatherapists, doctors, research organisations, and home users always use disposable items such as this one.
All pipettes consist of a long, slender tube and a molded bulb which can be gently compressed and relaxed to remove or dispense any desired liquid in a very controlled way.
Buy with confidence – 30 Day Money-back Guarantee