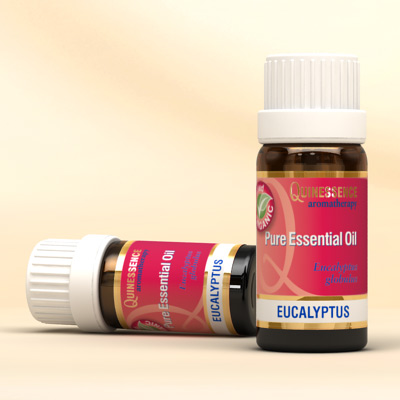 Eucalyptus Essential Oil - Certified Organic
Antifungal, antiseptic and clearing. This organic Eucalyptus Essential Oil has a full-bodied, herbaceous and fresh aroma with vibrant therapeutic properties. Grown in Spain and certified organic by ECOCERT, eucalyptus oil has been traditionally inhaled for relief during a chill or the cold season.
Organic Eucalyptus Essential Oil is an excellent inhalant oil when vaporised from a tissue or burner. Due to the oils stimulating and warming action, it is highly effective at easing overworked muscles and every-day aches and pains when used in the bath or massage blends. It also makes an extremely effective insect repellent.
This particular species of Eucalyptus is generally considered to be non-irritant and non-sensitising, however do not use Organic Eucalyptus Globulus Essential Oil on children under the age of 2 years. If a baby inhales the vapour of the undiluted oil it may cause spasm of the epiglottis as a reaction to the sudden cooling effect on the respiratory system.
Eucalyptus Radiata Essential Oil is considered a more suitable eucalyptus oil for use with young children over 2 years old.
Buy with confidence – 30 Day Money-back Guarantee
Not tested on animals – learn more
Botanical Name:

Eucalyptus globulus

Country of Origin:

Portugal/Spain

Extracted From:

Leaves and twigs

Extraction Method:

Steam distillation

Principal Constituents:

1,8 Cineole, a-Pinene, Limonene, p-Cymene