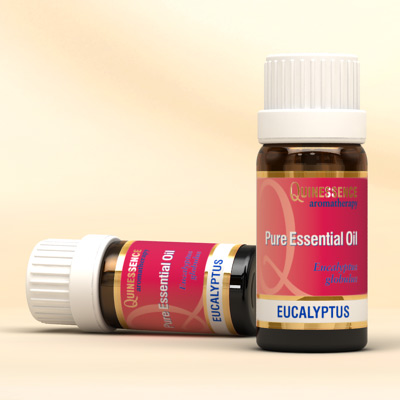 Eucalyptus Essential Oil
Antifungal, antiseptic and clearing. Eucalyptus Globulus Essential Oil is extremely versatile, with powerful antibacterial, antifungal and anti-viral properties making it indispensable during the winter months.
Inhaled from a tissue or diffuser, eucalyptus oil helps loosen phlegm and reduce tickly coughs. Eucalyptus Globulus Essential Oil is highly effective in massage blends for muscular fatigue, stiff joints, general aches and pains after a busy day, and also as a pre or post sports rub.
This particular species of Eucalyptus is generally considered to be non-irritant and non-sensitising, however never use Eucalyptus Globulus Essential Oil on children under the age of 2 years. If a baby inhales the vapour of the undiluted oil it may cause spasm of the epiglottis as a reaction to the sudden cooling effect on the respiratory system.

Eucalyptus Radiata Essential Oil is considered a more suitable eucalyptus oil for use with young children over 2 years old.
Buy with confidence – 30 Day Money-back Guarantee
Not tested on animals – learn more
Botanical Name:

Eucalyptus globulus

Country of Origin:

Portugal

Extracted From:

Leaves and twigs

Extraction Method:

Steam distillation

Principal Constituents:

1,8 Cineole, a-Pinene, Limonene, p-Cymene