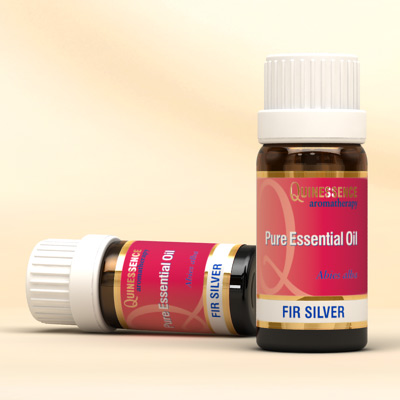 Fir Silver Essential Oil
Clearing, restoring and energizing. The distinctive and refreshing pine-forest fragrance of Silver Fir Essential Oil has an affinity with the respiratory system and helps to maintain clear sinuses. A few drops added to hot water in a traditional steam inhalation quickly assists in clearing a stuffy nose or respiratory passages during the cold season.
In massage blends Silver Fir Essential Oil soothes and comforts weary, aching muscles and joints after a long and strenuous day, due to its warming rubefacient properties. It has a mild soothing action that really seems to help ease overworked stiff joints and muscles, whilst re-energising the whole system.
The tonic action of Silver Fir Essential Oil also helps to boost the emotional system, bringing a breath of fresh air to dispel negativity, sadness, stress and burnout. Diffusing this oil is like a walk in a coniferous forest - uplifting, refreshing and highly invigorating.
Buy with confidence – 30 Day Money-back Guarantee
Not tested on animals – learn more
Botanical Name:

Abies alba

Country of Origin:

Austria

Extracted From:

Needles

Extraction Method:

Steam distillation

Principal Constituents:

Limonene, a & b Pinenes, Camphene, Bornyl acetate