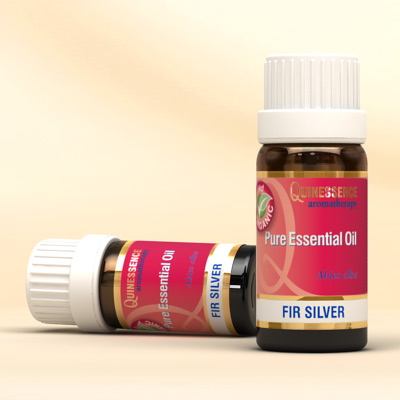 Fir Silver Essential Oil - Certified Organic
Clearing, restoring and energizing. Obtained from the leaves (needles) of the Siberian fir tree, the balsamic and refreshing pine-forest aroma of Organic Silver Fir Essential Oil uplifts, refreshes and relaxes the mind. Like a breath of fresh air it gives a boost to the emotions and helps dispel negativity, sadness, stress and nervous exhaustion.
Organic Silver Fir Essential Oil has an expectorant action that loosens mucous and phlegm, helping to cleanse the respiratory passages and stuffy, blocked sinuses. Just a few drops in hot water produces a simple but effective steam inhalation that cleanses the entire respiratory system.
Enjoy the warming rubefacient properties of Organic Silver Fir Essential Oil in massage blends to sooth and comfort tired and overworked aching muscles and joints after a strenuous day. It has a mild analgesic action that eases stiff joints and muscles, whilst acting as a tonic to the whole body.
Buy with confidence – 30 Day Money-back Guarantee
Not tested on animals – learn more
Botanical Name:

Abies alba

Country of Origin:

France

Extracted From:

Needles

Extraction Method:

Steam distillation

Principal Constituents:

Limonene, a & b Pinenes, Camphene, Bornyl acetate