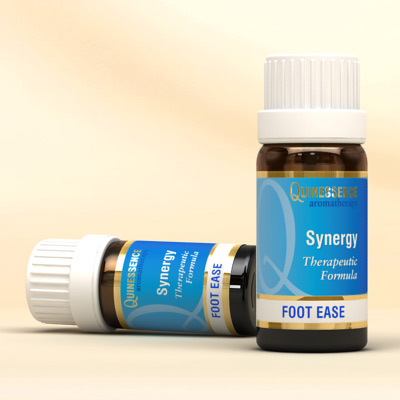 Foot Ease Synergy
Peppermint, Lavender, Benzoin and Patchouli. After a busy day use this cooling synergistic blend of highly effective essential oils to refresh your overworked, tired, aching feet.
If you've been on your feet all day and they are in need of some serious pampering, the reviving and refreshing therapeutic qualities of organic Peppermint, Lavender, Patchouli combined with skin-soothing Benzoin is just what the doctor ordered! This highly effective blend of essential oils will bring swift and highly effective relief to those tired tootsies!
Simply add a few drops of Foot Ease Synergy to a warm footbath and soak your feet for 10 minutes, and you'll feel the life quickly return so that you can get back on with things. Better still, just add a few drops of Foot Ease Synergy to a carrier lotion or carrier oil and treat yourself to a blissful foot massage for effective, lasting relief.
Buy with confidence – 30 Day Money-back Guarantee
Not tested on animals – learn more