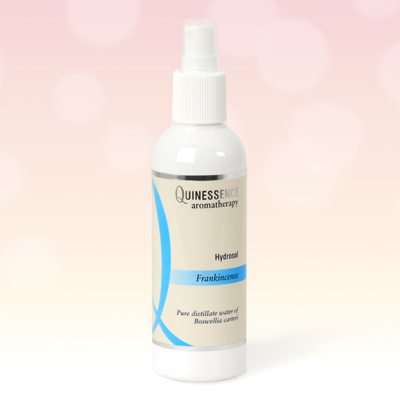 Frankincense Hydrosol
Comforting, Uplifting and Soothing An earthy, resinous fragrance slightly reminiscent of frankincense oil. This is a very useful hydrosol for all skin types since it has the ability to improve the texture and clarify skin.
It is great for mature skin or for those who wish to keep their youthful looks since like the oil, it helps maintain the skins elasticity.
As a facial sprtiz it is extremely beneficial to use in hot and humid climates where it will cool refresh and revive skin. It can also be used as a gargle for dry, tickly or sore throats.
Buy with confidence – 30 Day Money-back Guarantee
Not tested on animals – learn more
Country of Origin: Somalia


Botanical Name: Boswellia carterii


Extracted From: Oleogum resin


Extraction Method: Steam distillation