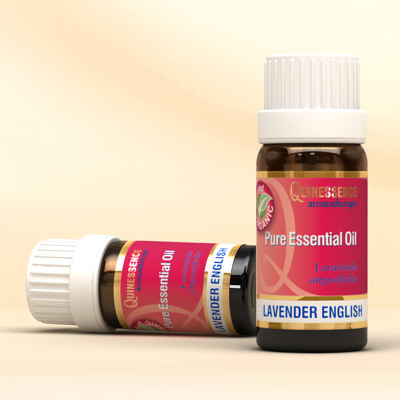 Lavender Essential Oil English - Certified Organic
Relaxing, soothing and rejuvenating. Lavender is the most versatile of all the essential oils available in aromatherapy, and its wide range of therapeutic properties can be enjoyed in massage, bathing, skin care and vaporizers for a wide range of purposes. The versatility of lavender oil also includes its use in blends, where it seems to have the ability to combine delightfully with just about every other essential oil!
Our English Lavender Essential Oil has an aroma preferred by some aromatherapists to the usual French profile, having a slightly softer and fresher fragrance. In aromatherapy treatments it has all the same therapeutic properties as its continental cousins; antibacterial, calming, balancing, soothing, healing and rejuvenating.
Buy with confidence – 30 Day Money-back Guarantee
Not tested on animals – learn more
At the turn of the century, the lavender grown in the United Kingdom was considered by some experts to be the finest in the world. It was never available in large quantities and during the two World Wars production fell dramatically until only a few small producers remained.

Today, English Lavender essential oil is once more available from Quinessence and has been produced on a farm that has been awarded organic certification by the Soil Association.
Botanical Name:

Lavandula Angustifolia

Country of Origin:

United Kingdom

Extracted From:

Flowering tops

Extraction Method:

Steam distillation

Principal Constituents:

Linalyl acetate, Linalool, b-Caryophyllene, Sabinene