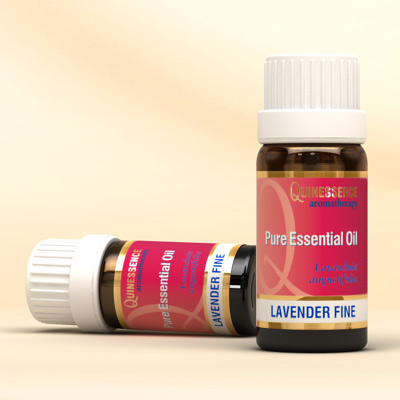 Lavender Fine Essential Oil (High Alt)
Relaxing, soothing and rejuvenating. Lavender plants grown at altitudes higher than sea level usually exhibit the highest possible total ester levels in the oil content, typically containing up to 52% of linalyl, terpenyl, lavandulyl and geranyl acetates. This natural chemistry is partly responsible for making Lavender Fine Essential Oil the most relaxing of all the lavender essential oils, since it is grown at altitudes of around 2,500 feet above sea level.
Since Lavender 'Fine' Essential Oil is only produced in relatively small quantities, it is much rarer than all the other lavender oils, and therefore it is a little more costly. However, its superior aroma and therapeutic qualities mean that it is well worth it when compared to other lavender oils.
High altitude lavender oil appears to have the ability to uplift the mind whilst being powerfully relaxing to the body, making it indispensible for rebalancing and easing states of anxiety, agitation and frustration. Lavender Fine Essential Oil has a classic, well balanced sweet floral fragrance that is superior to most others, and is often the choice of the aromatherapist, as well as the natural perfumer.
Buy with confidence – 30 Day Money-back Guarantee
Not tested on animals – learn more
Literally the best essential oils

Literally the best essential oils on the market, I used to order from them ages ago then forgot about them.

I recently got an oil diffuser and ordered from them again. Amazing quality and smell. Fast delivery too. Would highly recommend.
Botanical Name:

Lavandula angustifolia

Country of Origin:

France

Extracted From:

Flowering tops

Extraction Method:

Steam distillation

Principal Constituents:

Linalyl acetate, Linalool, Lavandulyl acetate, b - Ocimene