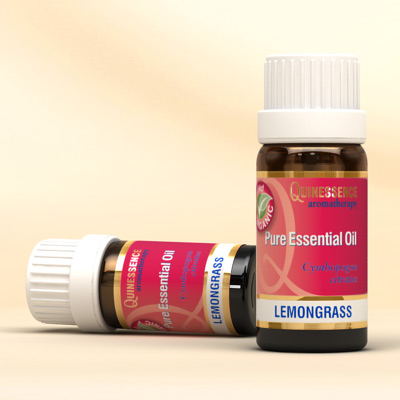 Lemongrass Essential Oil - Certified Organic
Antibacterial, toning and fortifying. Organic Lemongrass Essential Oil has a soft herbaceous note within its strong lemony aroma, and has a deep, full and very long-lasting fragrance. A little goes very long way with this particular essential oil. Grown and distilled in Nepal, it is certified organic by ECOCERT.
The energising and toning action associated with Organic Lemongrass Essential Oil makes this an ideal oil for use before or after sports, training or exercise. Athletes often use lemongrass in pre-sports massage blends to enhance performance and help alleviate the aches and pains sometimes caused by over-training. It works equally well if you need to soothe and revitalize aching muscles and joints after a really strenuous day working in the garden or doing manual labour.
Organic Lemongrass Essential Oil strengthens connective tissue, tones the skin, normalises overactive sebaceous glands and reduces open pores making it perfect for balancing oily skin. Its antimicrobial properties make it an essential part of your 'first-aid' collection for in lifes little emergencies. It can be used effectively as an air-freshener in a vaporiser or as a natural deodorant, and is a highly effective insect repellent.
Buy with confidence – 30 Day Money-back Guarantee
Not tested on animals – learn more
Botanical Name:

Cymbopogon citratus

Country of Origin:

Nepal

Extracted From:

Grass

Extraction Method:

Steam distillation

Principal Constituents:

Geranial, Neral, Geranyl acetate, Myrcene