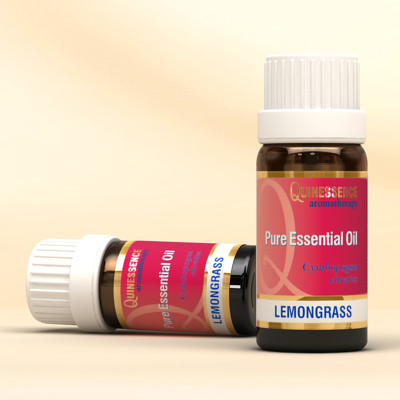 Lemongrass Essential Oil
Antibacterial, toning and fortifying. Lemongrass Essential Oil has a fortifying action that helps to restore muscle tone and ease aching muscles at the end of a particularly strenuous day, or after training hard in sports. It also strengthens connective tissue, which is why this essential oil is popular with athletes as a pre-sports rub to both enhance performance, and help alleviate the aches and pains caused by over-training.
The natural toning action of Lemongrass Essential Oil is good for reducing open pores and also helps to rebalance overactive sebaceous glands, making it perfect for normalising oily skin. Few essential oils possess more antimicrobial properties than lemongrass, making this an essential part of your 'first-aid' collection of essential for emergencies.
Used in a shampoo base, Lemongrass Oil stimulates hair follicles and encourages regrowth for those in the early stages of hair loss. It can be used effectively as an air-freshener in a vaporiser or as a natural deodorant, and is a highly effective insect repellent.
Buy with confidence – 30 Day Money-back Guarantee
Not tested on animals – learn more
Botanical Name:

Cymbopogon citratus

Country of Origin:

Guatemala

Extracted From:

Grass

Extraction Method:

Steam distillation

Principal Constituents:

Geranial, Neral, Geranyl acetate, Myrcene