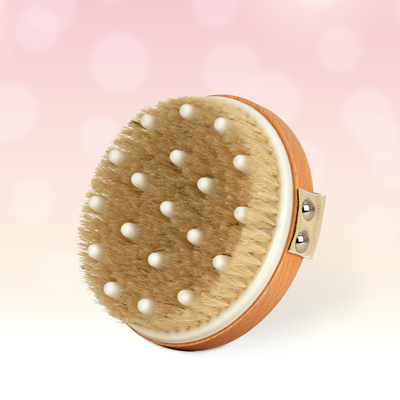 Lymphatic Massage Brush
This amazing Lymphatic Massage Brush combines stimulating rubber nodules with pure natural bristles to create a highly effective lymphatic massage tool.
The rubber nodules create light but firm pressure on the lymphatic vessels to stimulate lymphatic flow and encourage the elimination of toxins. Also, its natural bristles gently exfoliate and remove dead cells from the skin's surface to give an immediate healthy glow.
Using a lymphatic massage brush is a natural and easy way to create flow in your lymphatic system. To gently stretch the skin and create a release along lymph pathways, use the massage brush on a regular basis, combined with a natural shower gel.
Buy with confidence – 30 Day Money-back Guarantee
Size 11cm diameter
Bristle length 2cm