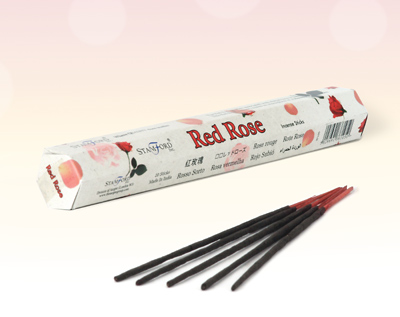 Red Rose Incense Sticks
The erotic and sensual aroma of Rose is encapsulated in the fragrance of these sticks and facilitates the feminine and caring side of our nature.
When you burn these exquisite incense sticks a sense of gentleness and peace fills the air, bringing joy and contentment into your lives. Great to use for bathtime relaxation.
Supplied in tubes of 20 sticks.
Buy with confidence – 30 Day Money-back Guarantee