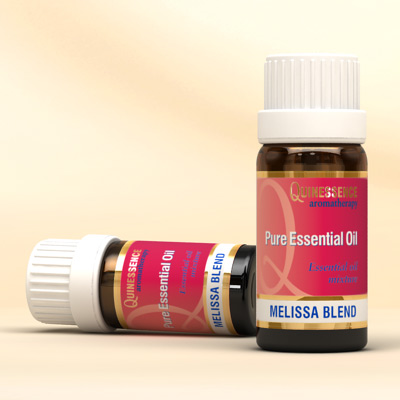 Melissa Blend Essential Oil
Reviving, soothing and relaxing This is a creative blend of natural essential oils that seeks to re-create the fragrance and therapeutic properties of Melissa True, but at a much more affordable price for the home enthusiast or student. Melissa Blend Essential Oil has a soothing and relaxing action on both body and mind, and helps you cope with the stresses and strains of modern life.
Of course, no form of blended oils can compare with real melissa essential oil, so if you want the unique and versatile range of therapeutic qualities associated with this unique product, take a look at Melissa True Essential Oil. And for an incredibly cost-effective form of this product, see our Melissa True 5% Dilution.
Buy with confidence – 30 Day Money-back Guarantee
Not tested on animals – learn more
Botanical Name:

N/A

Country of Origin:

Blended in France

Extracted From:

Various species

Extraction Method:

Steam distilled

Principal Constituents:

Geraniol , Citronellol, Citronellal, Limonene