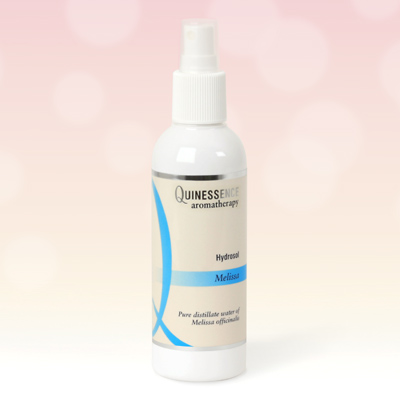 Melissa Hydrosol
Fortifying, strengthening, refreshing. An ideal travelling companion that helps to refresh and revive you on long, uncomfortable journeys.
Of course, this Hydrosol can be used as a rejuvenating spritzer at anytime, anywhere, when you are in need of an instant pick-me-up.
Melissa Hydrosol can be use as both a toner and a cleanser, and it's natural antiseptic preoperties make valuable with teenage skin.
Add it to a bath to encourage a deeply relaxing experience.
Buy with confidence – 30 Day Money-back Guarantee
Not tested on animals – learn more
Country of Origin: France


Botanical Name: Melissa officinalis


Extracted From: Terminal leaves


Extraction Method: Steam distillation